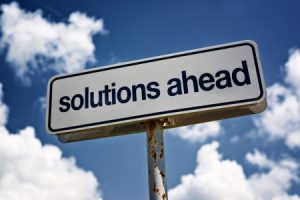 With almost twenty-five years of advising clients behind me, and as a veteran of dozens of divorce consulting engagements, I can say unequivocally that a Collaborative Divorce is a better divorce.
I am not saying that a Collaborative Divorce is always better in terms of financial outcome for either or both spouses.
I am not saying that Collaborative Divorce is always faster or easier.
I am not saying that it is always cheaper.
What I am saying is that Collaborative Divorce offers the best potential to leave both parties, their children, their in-laws, and anyone else who cares about them in a better place.
Ending a marriage is at best a delicate thing and obviously can be a horrific experience if not handled well. Collaborative Divorce allows two people who were once in love to tease apart their marriage, taking time to reflect on the experience of their soon-to-be ex-spouse and make decisions that will, at worst, be neutral to the ex-spouse and may, on occasion, actually meet some of the ex-spouse's most meaningful goals . The process is designed to ensure that each spouse comes out of the divorce as emotionally and financially fit as possible.
Addressing concerns about dividing retirement plans and other financial assets, or determining an appropriate amount for spousal support, can be difficult.   The full disclosure required by the Collaborative process and a financial neutral's analysis, however, may help the couple reach consensus on how best to proceed so that each party feels heard and has confidence that their future is as secure as it can be given their circumstances.
Being able to support two people as they do the work of ending their marriage, in a manner that encourages respect of each other and what's important to each side feels good.  As a financial professional, I feel like I am playing a part in helping both sides move past the marriage and through the work of ending the marriage. When the Collaborative Divorce process is complete, all involved can rest assured that they did their very best to create a win-win outcome that both sides can support and embrace.
About the Blogger: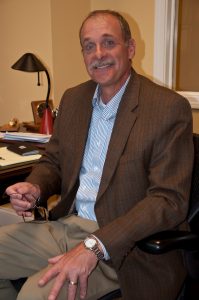 John, principal and cofounder of Anton LeMieux Financial Group, has been guiding clients through the complex world of financial planning and investing since 1993. He left Merrill Lynch in 2009 with his partner Eric Anton to start the group with the specific vision that their clients would be better served in a more holistic practice focused directly on client needs and advocacy. John's experiences as an entrepreneur, a financial planner, and investment advisor, as well as a college basketball coach, have combined to give him insight into the needs of the individuals, families, family-owned businesses, and nonprofit organizations that he serves.
He is a CERTIFIED FINANCIAL PLANNERTM professional, a Certified Investment Management AnalystTM and a Certified Divorce Financial AnalystTM; but it is his willingness to address the emotional side of his clients' financial lives that distinguishes him. John believes that to assist clients with complex financial decision making he must address the multifaceted realities of life that underscores the financial facts. In the process of working to address these realities, alongside the specific goals of each client, he endeavors to add value and build a vision for their personal financial needs. It is his view that each client has their own needs and wants in life and that a unique financial plan is needed to adequately address each client's situation.
John is a founding member of the Maine Collaborative Law Alliance and as a financial neutral has played a lead role in the development of collaborative divorce in Maine.