Susan came home one night and told her husband Tom she wanted a separation. He was shocked.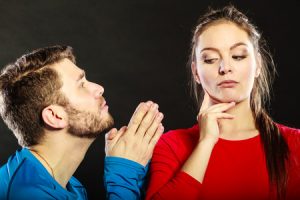 Sure, there had been some 'issues' in their marriage, but wasn't that normal in a long-term relationship?
Tom approached Susan the next morning and suggested couples therapy, saying"don't you think you owe it to me to at least try to fix the marriage?"
Tom's request to dig a little deeper before calling it quits may seem perfectly reasonable — but couples therapy won't be successful unless both partners are willing to do the work it requires. In fact, further frustration and stress can result if one partner feels pressured into therapy without genuinely believing it can help.
So what's the solution here? What happens when one spouse is pretty sure they want out and the other wants to see if their marriage can be saved?
Fortunately there is a new option for not-on-the-same-page spouses like Susan and Tom: Discernment Counseling.
Discernment Counseling is a short-term (1 – 5 session) process intended to help a mixed-agenda couple where one person is 'leaning out' of the relationship thinking separation/divorce is their only option and the other is 'leaning in' and wants to rebuild the marriage. The beauty of this process is that it provides a much needed opportunity to slow down, take a deep breath, explore options, and arrive at a deliberated decision that works for both partners.
Who can benefit from Discernment Counseling?
Discernment Counseling is for couples in a situation where separation and divorce are being considered by one or both partners and there is uncertainty about whether divorce is the best choice for them and their family. It is not appropriate when one person has already made a final decision to leave.
How is Discernment Counseling structured?
The first session is two hours with subsequent sessions lasting ninety minutes. At the end of each session, the couple decides if they'd like to have another session, with a maximum of five sessions. Each in-person session starts and ends with both partners in the room with the counselor, and includes significant one-on-one time for each person alone with the counselor.
What is the difference between Discernment Counseling and couples therapy?
Unlike couples therapy, the goal of Discernment Counseling is not to solve your marital problems but rather to agree on one of three paths that would be best for you and your family.
The three paths are:
Status quo – the marriage as it has been.
Separation/divorce
Couples therapy for six months with an all-out effort to repair the relationship, with divorce temporarily off the table, followed by a decision about the-long term direction of the marriage.Through the Discernment Counseling sessions, clarity is achieved in a non-adversarial, respectful manner. The process removes the stress and momentum people sometimes find themselves swept up in when there is confusion about marital issues and whether or not they are solvable. The goal is for you to gain clarity, based on a deeper understanding of your relationship and its possibilities for the future. Discernment Counseling also allows you to learn more about yourself and your partner and how each of you may contribute to the problems and possible solutions surrounding the marriage.To learn more about Discernment Counseling, please go to http://discernmentcounseling.com or contact me at (207) 797-6540, email: saraflevite@gmail.com, website: saralevitecounseling.com
About the blogger: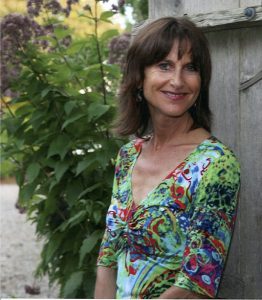 Sara F. Levite, MS, LCPC has been in private practice for over 25 years working with individuals, couples and groups. When working with couples her goal is to help them each feel heard and understood without judgment in an effort to assist each member to communicate with confidence and clarity. In addition to her private practice work, she has been a social worker and Guardian Ad Litem in Massachusetts, has worked as a counselor for the Department of Corrections in Maine,  and has extensive experience leading workshops and trainings in Maine, Massachusetts, New Jersey, Pennsylvania and Florida.