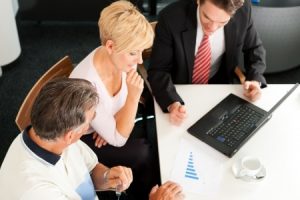 The Financial Neutral works as part of a collaborative team to support the divorcing couple in all areas regarding finances.   Investments, debts, budgets, retirement concerns, insurance, spousal support, present value calculations of pensions, and other more esoteric areas may all be addressed.
As part of the collaborative team, the financial neutral is charged with assisting the divorcing partners in the framing, discussion, and decisions around money issues.  The financial neutral does not make decisions for the couple but rather provides education and counsel to help the parties understand the key issues facing them and possible solutions to those issues.   As the issues and solutions become clear to both sides, the financial neutral candidly and objectively discusses the pros and cons of the various solutions with each party, the collaborative team, and both parties together.
The ability to keep the goals and concerns of each spouse foremost in the discussions with that spouse, while at the same time recognizing and honoring the goals and concerns of the other party, is central to the skill set of a good financial neutral.  Being able to empathetically connect with parties on opposite sides of a discussion allows an experienced financial neutral to counsel, educate,  and support both parties as they move toward a collaborative divorce agreement. When guided by a competent financial neutral, both parties can leave their marriage with the understanding that they have been fair and honest with themselves and each other around the often tricky and emotionally scary areas of post-divorce money issues.
Beyond having the professional training needed to function as a financial neutral, it is very important that the financial neutral know when to bring in outside experts in areas that are outside of her or his skill set.  The goal is always to provide the divorcing couple with accurate, unbiased, and thorough advice to allow them to make the best financial decisions possible as they end their marriage.
About the Blogger: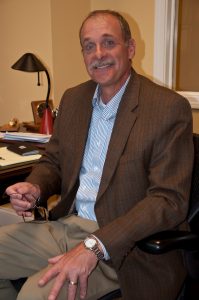 John, principal and cofounder of Anton LeMieux Financial Group, has been guiding clients through the complex world of financial planning and investing since 1993. He left Merrill Lynch in 2009 with his partner Eric Anton to start the group with the specific vision that their clients would be better served in a more holistic practice focused directly on client needs and advocacy. John's experiences as an entrepreneur, a financial planner, and investment advisor, as well as a college basketball coach, have combined to give him insight into the needs of the individuals, families, family-owned businesses, and nonprofit organizations that he serves.
He is a CERTIFIED FINANCIAL PLANNERTM professional, a Certified Investment Management AnalystTM and a Certified Divorce Financial AnalystTM; but it is his willingness to address the emotional side of his clients' financial lives that distinguishes him. John believes that to assist clients with complex financial decision making he must address the multifaceted realities of life that underscores the financial facts. In the process of working to address these realities, alongside the specific goals of each client, he endeavors to add value and build a vision for their personal financial needs. It is his view that each client has their own needs and wants in life and that a unique financial plan is needed to adequately address each client's situation.
John is a founding member of the Maine Collaborative Law Alliance and as a financial neutral has played a lead role in the development of collaborative divorce in Maine.