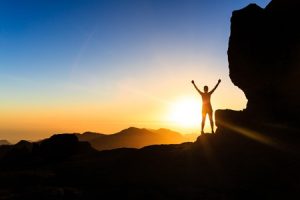 Divorce is never easy, and can often feel overwhelming and forbidding.  People who have gone through a litigated divorce have described it as a harrowing experience.  They spend large amounts of money, time, and energy on the court process and often are unsatisfied with the outcome.
Fortunately, there is an alternative to litigated divorce that makes the experience of ending a marriage much less painful:   Collaborative Divorce.
Most people who use the collaborative process feel that they have reached a fair and equitable resolution at the end.  Moreover, parties often find this process to be more empowering than traditional divorce.
Here's what makes Collaborative Divorce a less stressful divorce option:
Collaborative Divorce begins with each spouse and their lawyer agreeing, via a formal Participation Agreement, that they will resolve all issues in a structured, out-of-court procedure, instead of through court litigation.
The Collaborative Divorce process strives to ensure that each person in the relationship is "heard" and that all of their concerns are addressed in an open and thoughtful manner.
All financial matters, including information regarding income, property, accounts, retirement and all other assets are exchanged transparently. A neutral financial expert can be appointed to ensure that all finances are fully disclosed and equitably distributed.
Collaborative Divorce allows for maintaining confidentiality in the couple's private life. Instead of depositions, open court hearings, trials and motions, all negotiations are held in private meetings, until a settlement has been reached.
Collaborative Divorce has the goal of helping couples maintain an amicable relationship for better co-parenting after the divorce.
Parties who have gone through the Collaborative Divorce process express less bitterness and emotional pain than those who have gone through a traditional divorce.
If you are contemplating or facing divorce, consider Collaborative Divorce as a less stressful, more private and respectful means of ending your marriage.
About the blogger: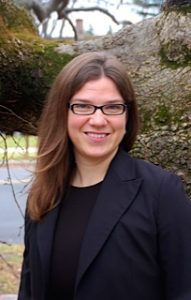 Hesper Schleiderer-Hardy, Esq., is an attorney with Childs, Rundlett, Fifield & Altshuler, LLC. She has devoted her career to representing clients in family matters, estate planning, and probate litigation. Hesper has been serving Maine families as a Guardian ad Litem since 2007, working with children of all ages. She received training as a Collaborative Divorce Attorney in 2008 and is a founding member and Board Member of the Maine Collaborative Law Alliance. She is also a member of the Family Law Section of the Maine State Bar Association, a member of the Cumberland County Bar Association and the York County Bar Association, and a Board Member of Maine Odyssey of the Mind. A Maine native, Hesper received her JD from Northeastern University School of Law and her undergraduate degree from Bowdoin College.