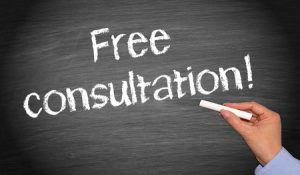 When contemplating or going through the divorce process, you understandably look for a professional or professionals to provide you with advice, direction and advocacy. If your situation is amicable and relatively simple, you may just want confirmation that you have completed all necessary forms correctly and have not forgotten anything important. Often people come to meet with me to discuss the "what ifs" and learn what they might expect in the way of property and debt distribution or child contact if they decide to proceed with a divorce, whether it is now or in the future. When there are significant trust issues or more complicated property/debt circumstances, you are most likely looking for someone who will not only give you direction but will also protect your interests.
Whatever your unique divorce situation, you definitely want to make sure that any money spent on experts is well spent.
Some of the advantages of a free consultation are that it is your chance to interview a professional, get a feel for how they operate, and determine whether or not they'd be a good fit for you. Depending on the length of the free consultation offered, it may also be an opportunity to get your questions answered.  And if your divorce is not complex and you get enough sound advice from that first free meeting, you may be able to move forward on your own.
As the old adage goes, however, "buyer beware, you often get what you pay for." You should go into any free consultation understanding there may be limits on how much legal advice you will actually receive.  That said, I know many very competent attorneys who offer beneficial free consultations.
Before booking your free consultation, consider these questions about potential pitfalls:
Will the time allotted for the free consultation be enough to answer all your questions?
Will the professional you are meeting with be fully engaged in your consultation if they are not getting paid?
If you go over the time for the free consultation, what will the cost be to you?
Is the free consultation a "bait and switch" or other kind of hook?
And lastly, will you feel comfortable retaining/hiring this professional after just one free albeit brief meeting?
As we frequently discuss on this blog, going through a divorce is a very stressful time — even in the best of circumstances. One way you can reduce stress for yourself is by getting good information over the phone or via email before you schedule a consultation. Because if you know what to expect going in, you are more likely to be satisfied.
These vetting tips will help:
If it's a "free consultation" – Ask how much time is allotted for the free portion of the consultation and clarify how much you will be charged if you go over the time limit.
Ask what specifically will be covered during your free consultation.
For a paid consultation ask how much time is allotted and what you can expect during this time.
If the professional asks for documentation prior to your meeting, that's a good sign he or she will invest time in getting to know you and your situation before you even walk in the door.
If it sounds like you won't get much from a free consultation, ask what you can expect from a paid consultation. It may turn out that spending a little money at the start will save you a lot of headache and heartache in the end.
For the sake of full disclosure, I do not provide free consultations. My consultation fee is $250.  However, I am always happy to take a few minutes, without charge, to discuss the Collaborative Divorce process with anyone who is interested. For those who are interested in learning more about the Collaborative Divorce process, my office provides free copies of the book The Collaborative Way to Divorce: The Revolutionary Method That Results in Less Stress, Lower Costs, and Happier Kids-Without Going to Court.
About the blogger: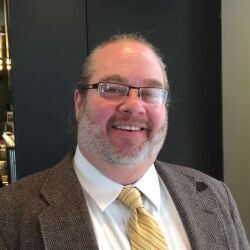 Matthew Govan, Esq. a Portland resident since 1999, obtained his law degree from the University of Maine School of Law in 2003 and later obtained his master's degree in Social Work from the University of Southern Maine at Portland in 2012. He has been a Family Law attorney and a Guardian Ad Litem since 2005 and became active with the Collaborative Divorce process in 2013. He is a founding member and board chair of the Maine Collaborative Law Alliance, as well as a member of the Maine State Bar Association and the Maine Guardian Ad Litem Institute.